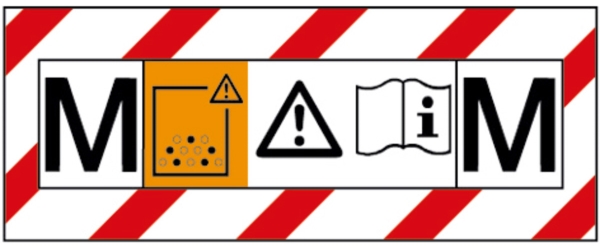 FEATURES
• Approved for Dust Classes M (medium risk dust)
• High efficiency single fan motor, providing maximum airflow and performance at an economical cost
• Click-fit power head attachment for easy removal and attachment
• Push and Clean filter cleaning System
• Air flow sensor emits warning flash lights
• Power take-off for both wet and dry vacuum cleaning
• Full anti-static for whole accessories system
• Metal locking clasps, metal casters and large rear wheels for easy movability across different surfaces
• Variable suction power by dial
SPECIFICATIONS
• Suitable For : Industrial
• Cable : 10 m Soft Rubber
• Tank Volume : 38L
• Max Airflow : 72L/s
• Watts : 1500W
• Tank Drain : Pour
• Filter : Dust Classes M
• Hose Length : 2.5 m Crush resistant + Real anti-static
• Sync Function (PTO) : Yes - 800W Max
• Net Weight : 14.0kg
• Model Number : VDK1538SWC
• Motor : 220-240V~ 50Hz
• Max. Power Consumption Of the Power Tool Take-Off Socket Outlet : 800W for SAA Socket
• Max. Vacuum Pressure : 25kPa / 250hPa
• Max. Flow Rate : 71L/s / 255.6m³/h
• Bearing Capacity of Disposable Bag : 11.0kg
• Bearing Capacity of Dust Bag : 12.0kg
DUST CLASS M
• Vacuum cleaners of dust category M according to IEC/EN 60335-2-69 for dry vacuuming of hazardous dusts with an exposition limit value ≥0.1 mg/m3.
SYNC FUNCTION (Power take off)
• By simply plugging in your power tool into the sync power outlet on the vacuum, the power tool will automatically control when the vacuum starts and stops.
• Select "II" on the vacuum switch.
• Connect the vacuum to a power outlet and it is ready to go.
• As the power tool is switched on, both the power tool and the vacuum will start simultaneously.
• When the power tool is switched off, the vacuum continues for up to 8 seconds which clears any debris in the hose and the vacuum stops.
• Next time the power tool is started, the vacuum also starts.
• The operation of the sync is limited. For a 1500 watt vac, the max for power tool is 800 watt.
What is a vacuum cleaner with Power Take Off (PTO)?
• A vacuum cleaner with Power Take Off is essentially a portable dust extraction unit, often used by carpenters, builders and renovators to capture wood and masonry dust before it spreads.
• Helping to reduce exposure to potentially hazardous dust, whilst also keeping homes and working environments clean.
Why is it important to extract building dust from your home or workspace?
• It is important to consider proper dust collection when undertaking any building work, whether in a work environment or in your home.
• Repeated exposure to wood or masonry dust can be hazardous, causing anything from a flu-like illness, to chronic bronchitis, to cancer.
• Wood dust often contains bacteria and fungi, which, when airborne, can enter the lungs and cause illness and long term damage.
How to connect a power tool to a PTO vacuum cleaner?
• Using a power tool or machine to sand, saw, router or drill can generate large volumes of potentially hazardous dust.
• Because of this, most dust generating tools have a port for collecting the dust.
• Simply connecting a hose from a dust extracting vacuum cleaner to this port, captures the dust generated directly at the point of origin.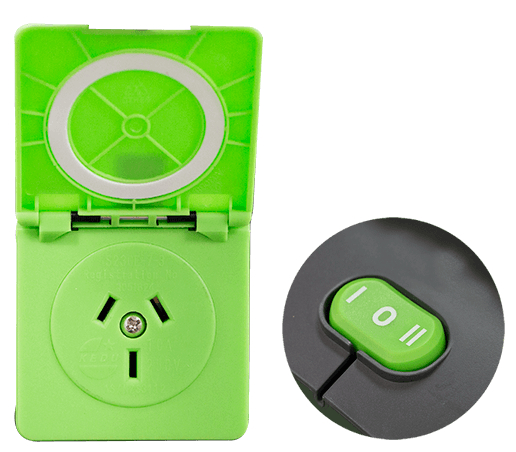 Warranty Claims Just Tools will honour all warranties as offered by each manufacturer (as per above details) Please fill in your warranty card or register online if required on the purchase of any product. All warranty claims can be dealt with at your closest authorised repair agent or dealer. A copy of your proof of purchase (Tax Invoice) will be required for all warranty claims. If tools are returned to Just Tools for Warranty claims, the end user is responsible for the freight charge for return of the item, however, once the warranty repair is complete, the items will be dispatched at the cost of Just Tools.