KIT INCLUDES
• TS8000 high intensity trigger-start torch head and 14.1 oz. MAP-Pro filled cylinder
• Trigger on/off for easy ignition

GREAT FOR
• Brazing
• Heat treating
• Soldering

OVERVIEW
• Trigger Start Self Igniting Head.
• Adjustable Flame Height.
• Lock button for continuous operation
• Durable cast aluminium torch head, stainless steel burn tube and brass burn tip
• Pressure Regulated for consistent performance at any job angle.
• Ultra swirl flame for highest heat output
• Includes bottle.
FEATURES
• Model: TS8000
• Work faster and more efficiently with the High Intensity Trigger-Start Torch.
• Ideal for job site projects including soldering large copper pipes, brazing and heat treating.
• The large, optimized swirl flame provides maximum heat output.
• Instant on/off lights with the push of a button and an adjustable flame control knob makes it easy to size the flame for different applications.
• Run-lock button keeps the torch lit for continuous use.

• Pressure regulated for consistent performance when inverted or used in adverse weather conditions
• Cast aluminium body construction for durability
• Fracture groove enhances safety in case torch is dropped
• Adjustable flame control knob easily sizes flame for different applications
• Run-lock button keeps torch lit for continuous use
KIT INCLUDES
• High Intensity Trigger-Start Torch - TS8000
• MAP-Pro Cylinder 399.7g
FUEL-SAFETY INFORMATION

MSDS Sheets
Looking for MSDS information? Please refer to this library of MSDS sheets for our products.

Safe Grilling Tips
When your ready to start grilling, the Safe Grilling Checklist is an excellent source for tips to keep things safe while using propane cylinders. (Prepared by the Propane Education & Research Council.)

Fuel Information
How Hot?
200-400 degrees F Softening putty or paint
350-840 degrees F Soldering: joining metals with a low-temp metal filler for plumbing and electrical projects
400-800 degrees F Thaw frozen locks and rusted nuts-bolts
840-1,500 degrees F Brazing: soldering with a hard filler
1,300-1,600 degrees F Cutting steel
1,250-2,800 degrees F Welding metals together

Hot Spots
A single torch flame has many different temperatures. For any gas, the hottest part of the flame is at the tip of the inner flame, where the pale outer flame meets the darker inner flame.

Fuel Uses
Oxy-MAP-Pro™: Flame temperature in air is 5,200 degrees F. Ideal for: Cutting and welding iron and steel, when you don't need a sharp flame like an oxy-acetylene torch. Oxygen and MAP-Pro™ Premium Torch Fuel cylinders and a specialty oxy-fuel torch are needed.

MAP-Pro™: Flame temperature in air is 3,730 degrees F. Ideal for soldering larger size copper pipes, brazing, heat-treating. Higher flame temperature and better combustion intensity allows tasks to be completed more quickly. Choose a torch specially designed for MAP-Pro™ fuel.

Propane: Flame temperature in air is 3,600 degrees F. Ideal for soldering copper pipes, heating frozen pipes and rusted nuts, softening paint and other low-heat DIY projects. A self-igniting torch is safer and more reliable than a spark. Pick a wide flame for most applications which don't need pinpoint-type heat.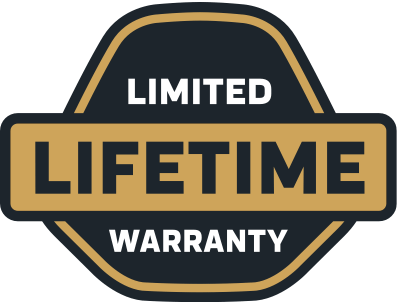 Warranty Claims Just Tools will honour all warranties as offered by each manufacturer (as per above details) Please fill in your warranty card or register online if required on the purchase of any product. All warranty claims can be dealt with at your closest authorised repair agent or dealer. A copy of your proof of purchase (Tax Invoice) will be required for all warranty claims. If tools are returned to Just Tools for Warranty claims, the end user is responsible for the freight charge for return of the item, however, once the warranty repair is complete, the items will be dispatched at the cost of Just Tools.